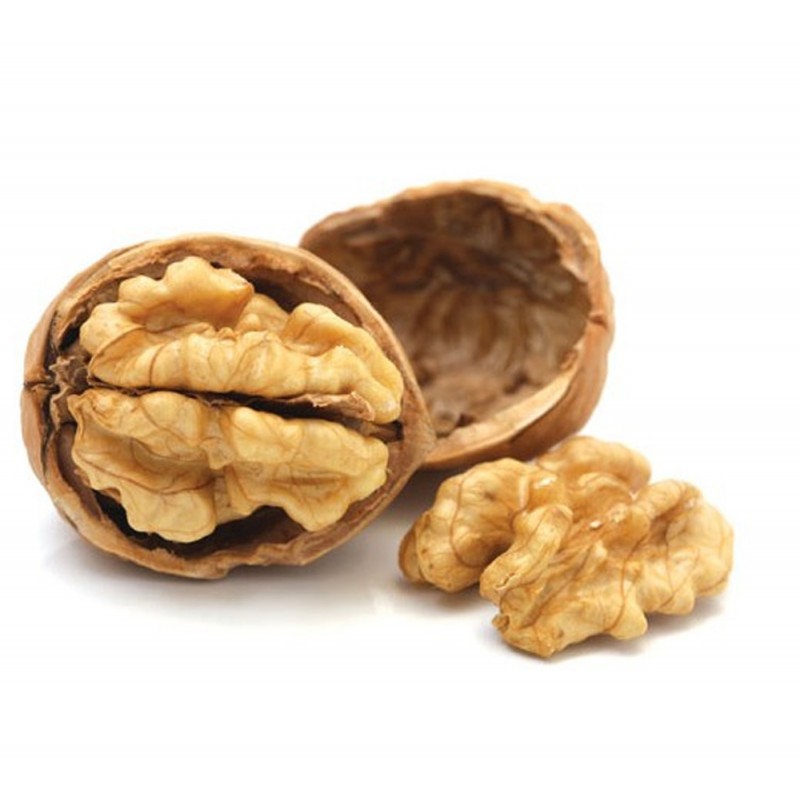  
Walnuts
Sicilian Walnuts in shell
unsalted and dried with traditional methods. For a nutritive
midday snack or for the preparation of sweets and other dishes.
PRODUCED IN ITALY
Sicilian Walnuts in shell
unsalted and dried with traditional methods. For a nutritive
midday snack or for the preparation of sweets and other dishes.
PRODUCED IN ITALY
Allergens: Nut, Walnuts
Walnuts are revered since ancient times as a symbol of intellectuality;
since their kernels have convoluted surface inside the shell resembling as that of brain! The nuts are enriched with many health-benefiting nutrients, especially Ω-3 fatty acids that are essential for optimum health.
The nuts are edible kernels of the fruits from tree belonging to Juglandaceae family, in the genus: Juglan.Juglan species plants are medium sized, semi-tropical, deciduous trees believed to be originating in the mountain ranges of Central Asian or southern Europe region.
 
Walnuts Nougat Recipe
500 g Peeled Sicilian Walnuts-  500 g Sugar
Melt the sugar slowly in the pan, being careful not to burn it. Roast the nuts, and mix with the melted sugar. Stir for one  minute on a low  heat. Pour the warm mix onto a marble surface and with two lemon halves flatten and shape to obtain a rectangular form. Let it cool down and cut into pieces.
Packaging:
Trays:  100 g  ℮    
Vacuum:  250 g - 500 g - 1 kg ℮
Sack: 5 kg - 10 kg - 20 kg ℮
Custom on demand
 
Shelf life 12 months in cool, dry place, away from direct sunlight.
Transported and stored in ambient temperature and humidity.
Nutritional Values  100 g
Energy 620 Kcal
Protein 16 g
Carbohydrates 13 g
Fat 65 g
Minerals 2 g
Fiber 12 g
 
Produced: C.da Cipollazzo per Aroma Sicilia R.E.A. 327064, BRONTE, ITALY
Data sheet
Packaging

500 gr
No customer reviews for the moment.
Customers who bought this product also bought: