Bruschetta with pistachio pesto and 'Nduja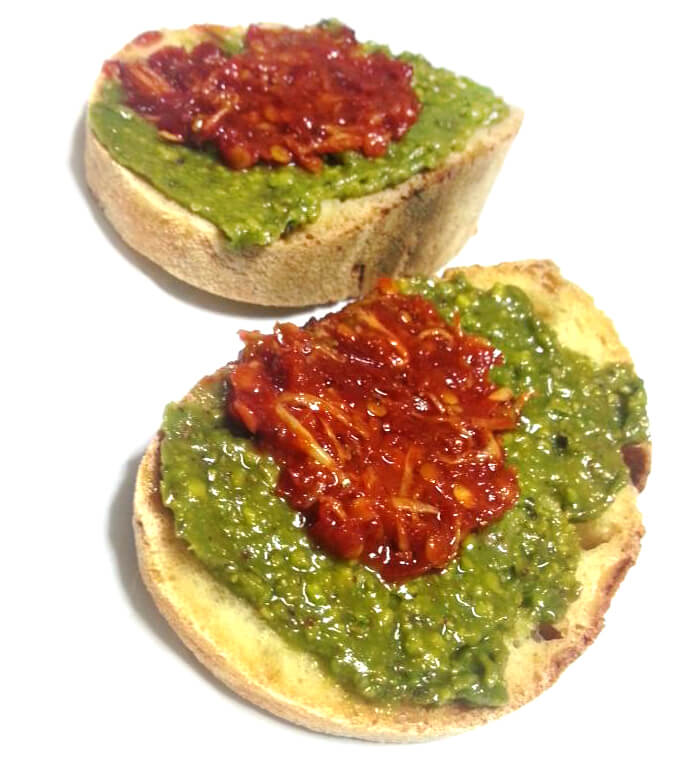 Bruschetta does not need too preparation but only a good search of the best products...
For this Bruschetta must choose the gastronomic excellence of two italian regions Sicily and Calabria: Bread of wheat semolina | 'Nduja Calabrese di Spilinga | Bronte Pistachio Pesto
Tagliatelle with pistachio pesto 
zucchini with tomatoes and black olives
Pistachio and tuna fish
in the second part of this video you can see the recipe of
pistachio-crusted tuna steaks
Pasta in the Pistachio pesto sauce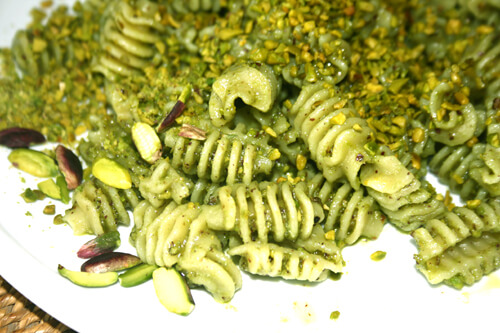 Fry onion and bacon for a few minutes, at the end add a drop of brandy. Add the pistachio pesto and cream. Add the sauce to the pasta.
Swordfish in pistachio sauce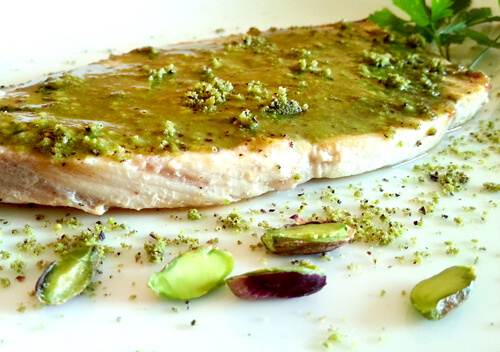 Fry onion and add a drop of brandy, add the pistachio pesto, then put the sauce on the top of the swordfish slice. Put it in the oven in a baking tin with oil, garlic and laurel for 15 minutes.
Etna Pistachio Cake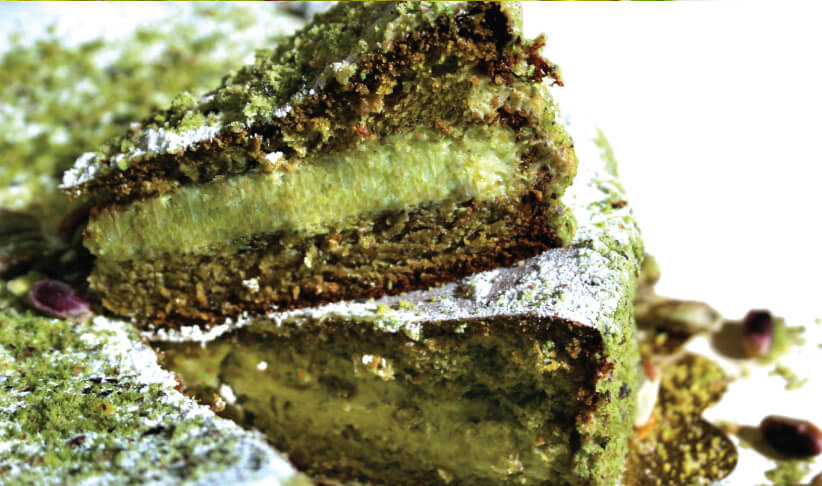 300 g Pistachio flour | 40 g cake flour 180 g sugar | 5 eggs 1 jar of 190 g Pistachio Cream by Aromasicilia. After mounting the egg whites add the sugar and the egg yolks, beating vigorously. Add the pistachio flour and the sifted cake flour. Pour the contents into a baking tin with baking paper in a preheated oven at 180 degrees for about 20 minutes. Fill the cake with the Pistachio Cream by Aromasicilia.
Pistachio Crunchy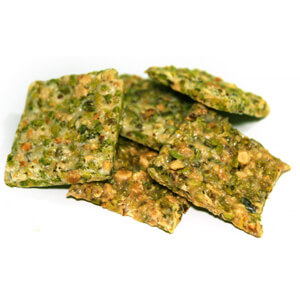 200 g grain of pistachio 200 g of sugar "florenta" mix Mix the ingredients and spread in a baking tin, place in the preheated oven for 10 minutes at 130° When the color of the mix changes, take out the tin and let it rest; then cut it into small pieces.
Pistachio Nougat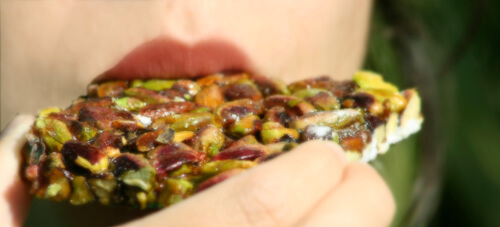 500 g Peeled Sicilian Pistachio 500 g Sugar Melt the sugar slowly in the pan, being careful not to burn it. Roast the pistachios, and mix with the melted sugar. Stir for one minute on a low heat. Pour the warm mix onto a marble surface and with two lemon halves flatten and shape to obtain a rectangular form. Let it cool down and cut into pieces.