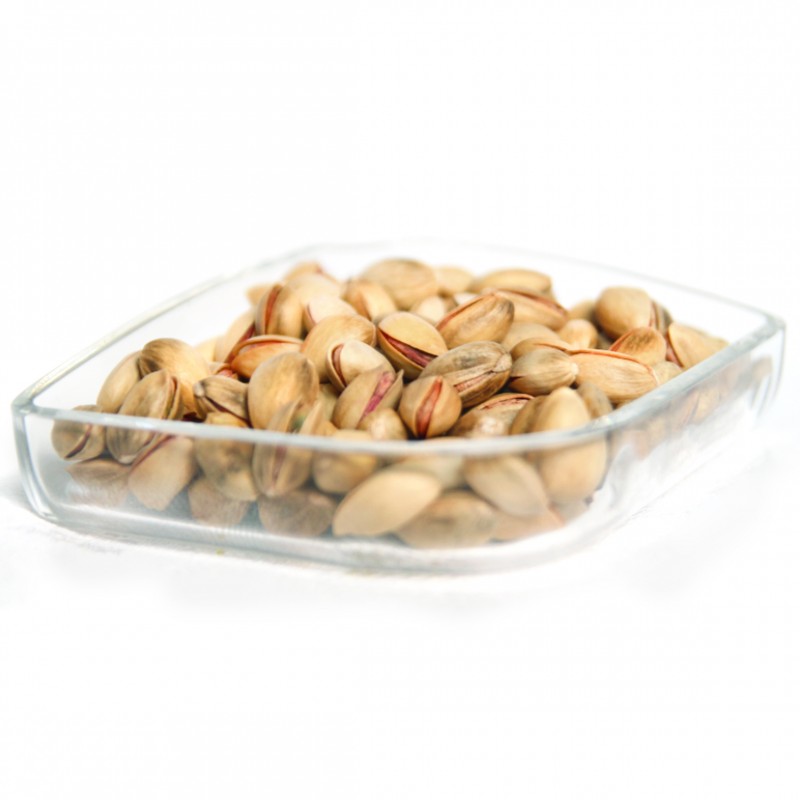  
Shell Pistachio
Sicilian Pistachio in shell
unsalted and dried with traditional
methods. To be eaten as a delicious
snack. Very nutritive with lots
of antioxidants.
PRODUCED IN ITALY
Ingredients: PISTACHIO
Allergens: PISTACHIO, possible traces of ALMONDS, HAZELNUTS
The traditional Harvesting of pistachio in Bronte
The production of pistachio is made in Bronte, on the northwest side of the Etna, where the fertile lava soil enriches pistachios with certain minerals, vitamins and antioxidants otherwise not found in other types of pistachios. To achieve this, harvesting occurs every two years, still entirely manual,  to ensure the fruits have the time to accumulate all the substances slowly. The legend says that the pistachio is also an aphrodisiac ... who knows after eating  these fruits some Etna lava will flow in your veins!
Pistachio in Shell 500 g
Packaging:
Trays:  100 g  ℮    
Vacuum:  250 g - 500 g - 1 kg ℮
Sack: 5 kg - 10 kg - 20 kg ℮
Custom on demand
 
Shelf life 12 months in cool, dry place, away from direct sunlight.
Transported and stored in ambient temperature and humidity.
 
Nutritional Values  100 g
Energy 630.9 Kcal - 2605.9 kj
Fats 56.1 of which saturated 5.6 g
Carbohydrates 8,1 g of which sugar 4.5 g
Fiber 10.6 g
Proteins 18.1 g
salt 0 g 
 
Produced and packaged by:
Via F. Baracca 59/A, Bronte   Per Aroma Sicilia R.E.A. 327064,
BRONTE, ITALY
www.aromasicilia.com       -       info@aromasicilia.com
Customers who bought this product also bought: