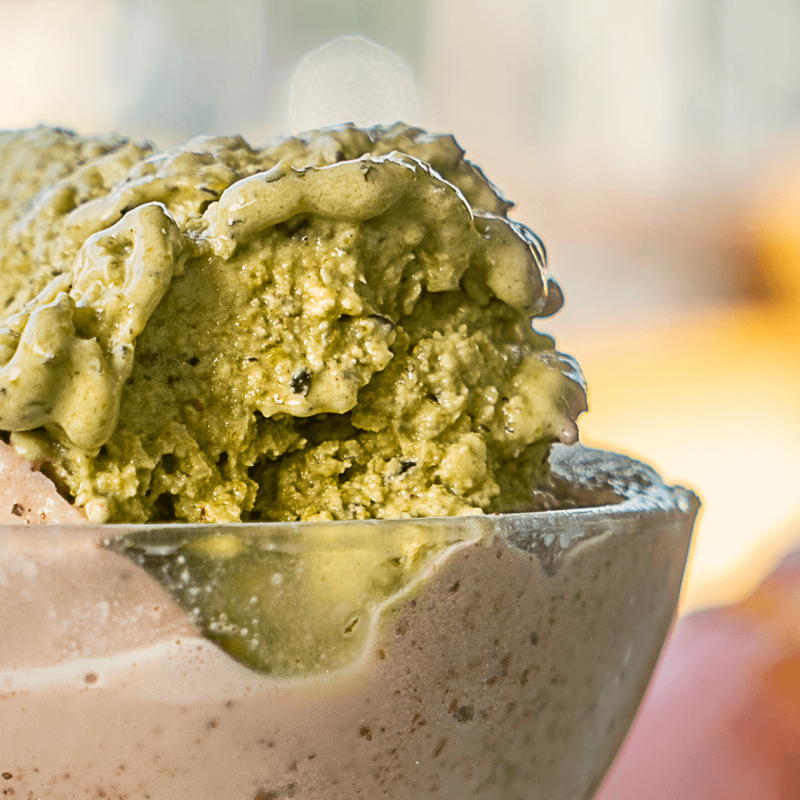  
Sicilian Icecream paste
Sicilian Pistachio Ice cream 
Ingredients: Pure Sicilian Pistachio Paste
Product for ice cream and pastry
The paste can also be used for fillings and frostings.
Pasty appearance, deep green color, characteristic smell.
Sicilian Pistachio Ice cream 
Ingredients: roasted and refined Pistachios.
Allergens: PISTACHIO, possible traces of ALMONDS, HAZELNUTS
Dosage: 80 to 100 grams per liter.
PRODUCED IN ITALY
 
Packaging:
Tins:  1-3 kg ℮ (boxes: 6x1 kg – 2x3 kg )
Buckets: 5 kg - 10 kg - 20 Kg ℮
Custom on demand
 
Shelf life 12 months in cool, dry place, away from direct sunlight.
Transported and stored in ambient temperature and humidity.
Nutritional Values  100 g
Energy 630.9 Kcal - 2605.9 kj
Fats 56.1 of which saturated 5.6 g
Carbohydrates 8,1 g of which sugar 4.5 g
Fiber 10.6 g
Proteins 18.1 g
salt 0 g  
 
Produced and packaged by:
Via F. Baracca 59/A, Bronte   Per Aroma Sicilia R.E.A. 327064,
BRONTE, ITALY
www.aromasicilia.com       -       info@aromasicilia.com
No customer reviews for the moment.
Customers who bought this product also bought: